Alberta Find a Doctor website launched
Service connects Albertans with doctors accepting patients
EDMONTON (April 1, 2019) – Alberta's Primary Care Networks have joined forces to make it quicker and easier for patients to find a family doctor.
Albertans can visit www.albertafindadoctor.ca on their mobile, tablet, laptop or desktop computer to find out which physicians are currently accepting new patients. Research shows that patients who regularly visit a family doctor and team are healthier, live longer and are hospitalized less.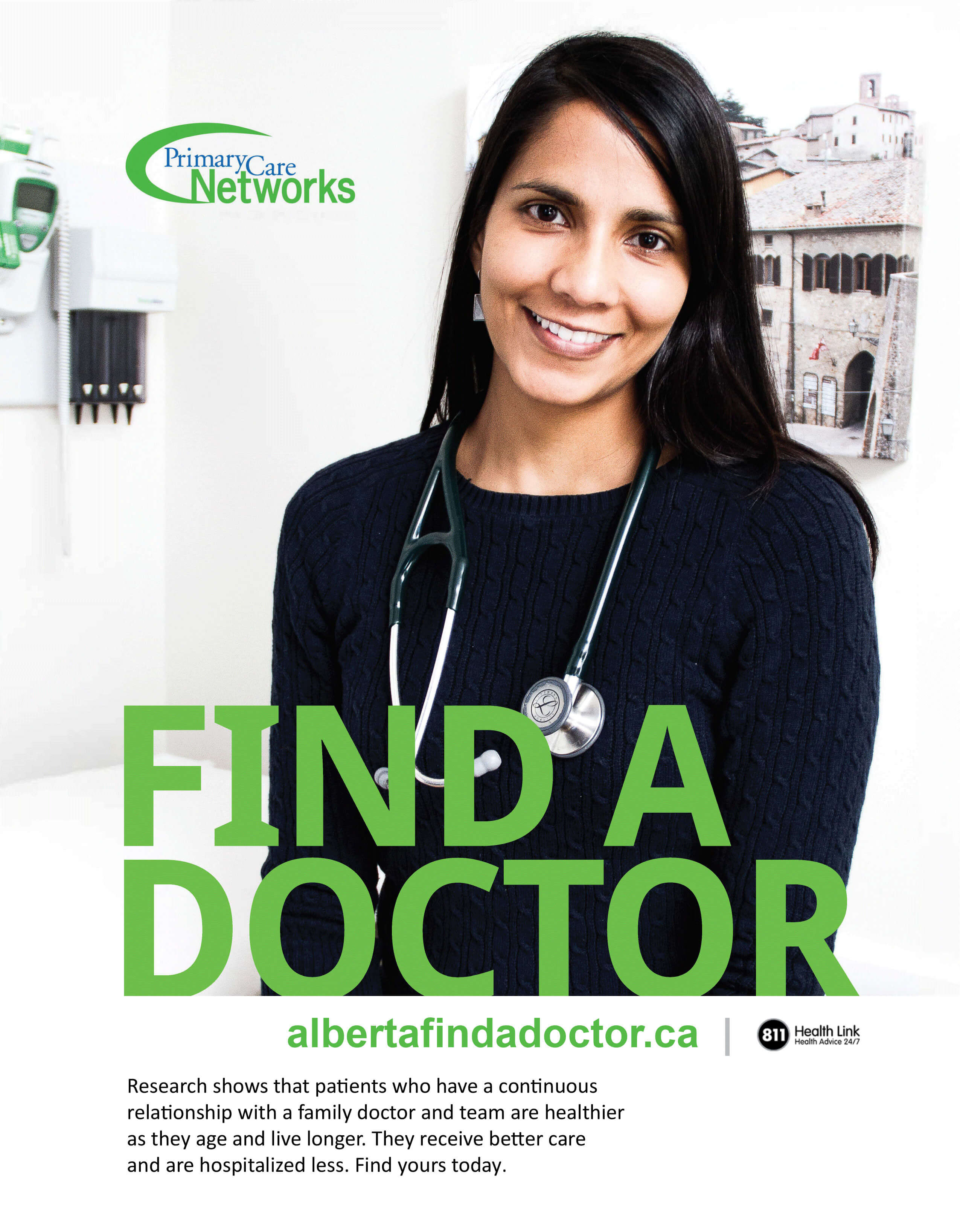 "The Find a Doctor website makes it easier for all Albertans to find a doctor and health team to help them build a healthier future," said Calgary family doctor Dr. Ernst Greyvenstein, Primary Care Networks physician lead for the Calgary Zone.
"Patients who have a long-lasting relationship with a family doctor and team are healthier as they age, make less visits to emergency departments and spend less time in hospital. This new service is about connecting families with doctors who are taking patients – and ultimately improving the health of Albertans."
Alberta Find a Doctor, built by PCNs in partnership with family doctors and Alberta Health Services, brings together separate services that previously existed in Calgary, Edmonton and other parts of the province. The website lists physicians by location and, where possible, by gender and languages spoken. It is free to use and can also be accessed by calling Health Link at 811.
"Research shows that patients who regularly visit a family doctor and team are healthier, live longer and are hospitalized less."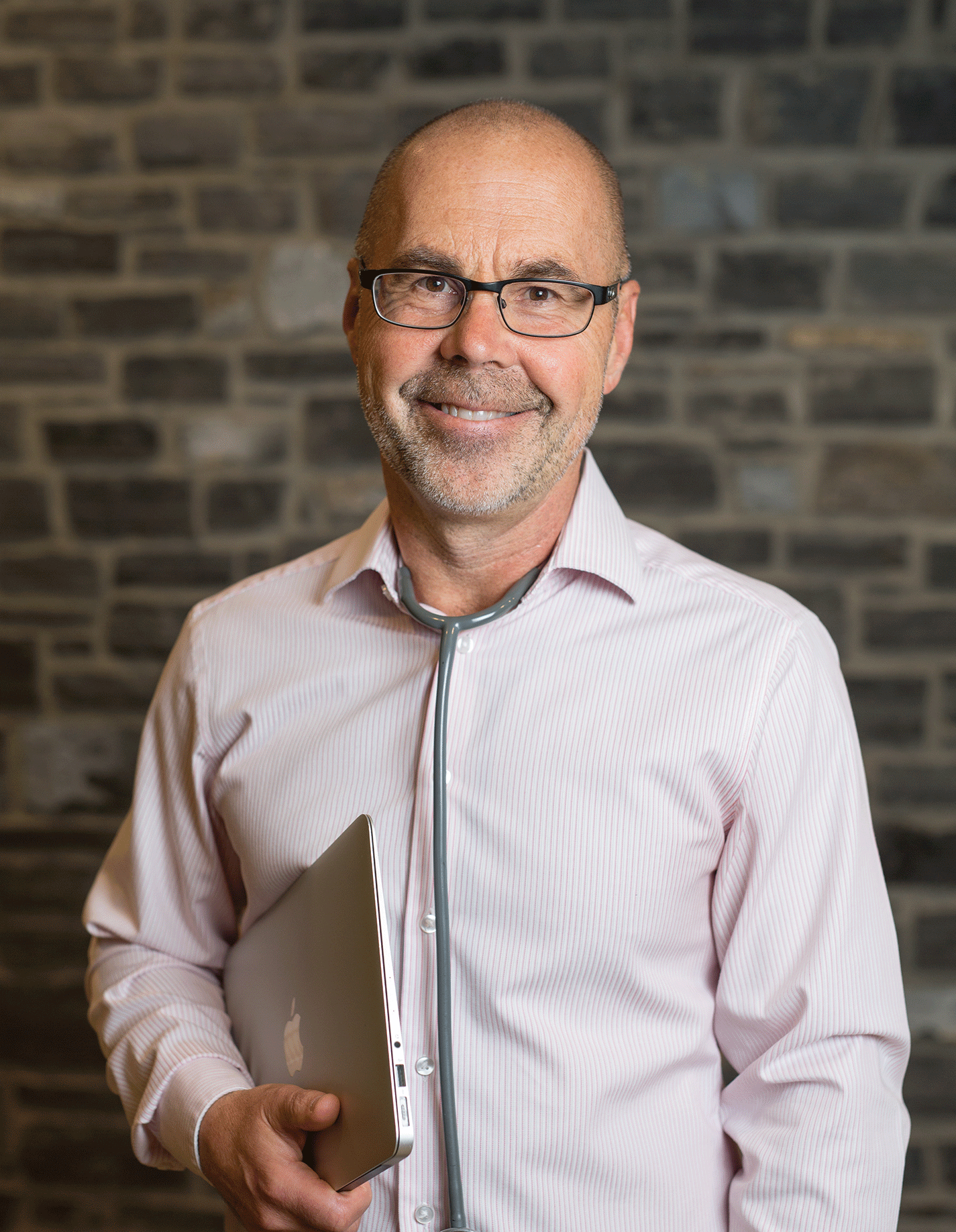 In Alberta, most family doctors are members of Primary Care Networks. PCNs develop programs and services to help meet the everyday health needs of the patients and communities they serve. They work alongside more than 3,800 family doctors and 1,400 other health professionals -- including nurses, pharmacists, mental health therapists and social workers -- to provide team-based care. There are currently 41 PCNs in Alberta.
"Primary Care Networks have done a great job of making it easier to find a family doctor. The new website will also help Albertans who have a family doctor to make the most of that relationship, by explaining how to access health teams as well as programs and services that are available through their PCN or family doctor," said Dr.Greyvenstein. "It's a one-stop resource for patients who either need a family doctor or want to ensure they can access the best possible care for their families."
A report released by the Canadian Institute for Health Information (CIHI) in 2017 showed the number of doctors in Canada – as well as the number per population – has risen for 10 consecutive years. Alberta reported the largest jump in 2016 at 5.2 per cent. Although the number of family physicians taking patients can vary from community to community and region to region in Alberta, www.albertafindadoctor.ca shows hundreds of family physicians in both rural and urban areas are currently taking patients.
"We believe every Albertan should have access to a family doctor and a medical home," said Edmonton family physician Dr. Justin Balko, Primary Care Network Physician Lead Executive for the Edmonton Zone. "Four or five years ago we were dealing with severe doctor shortages throughout the province and although the situation is much improved, there's still a perception that it is very difficult to find a family doctor. The Alberta Find a Doctor website gives Albertans a single, simple and reliable way of finding a doctor and where possible, one who is close to home, work or wherever is most convenient."
Because the new provincial website is interactive, there are no delays or long waits. The listings are updated regularly to ensure the data is as up-to-date and as accurate as possible.