Vaping: learn the risks, get support
Vaping devices draw people in with bright colours as a candy shop and as many flavours as an ice cream parlour.
Learn the risks
Many people opt for vaping over smoking cigarettes because they believe vaping is healthier and safer. While vaping products are relatively new and experts continue to study health effects, early research shows the habit can still harm users.
The long-term effects of certain chemicals in vaping products is unknown. There are potentially harmful chemicals used in vaping products like glycerol and propylene glycol. These ingredients are commonly found in cosmetics and food, but there is no research that the inhalation of these chemicals is safe for long-term use.
Vaping is addictive. Vapes that contain nicotine or cannabis are addictive and can have negative health impacts. Youth and young adults – the most common users of vape products – are also more likely to get addicted as their brains continue to develop.
With any inhalation, there is a risk of injury or cancer. Inhalation of smoke has many negative health risks. Some of the metals and chemicals found in vaping products are known to cause cancer, and people who vape may experience Vaping-Associated Lung Illness (VALI), a serious medical condition that can result in hospitalization.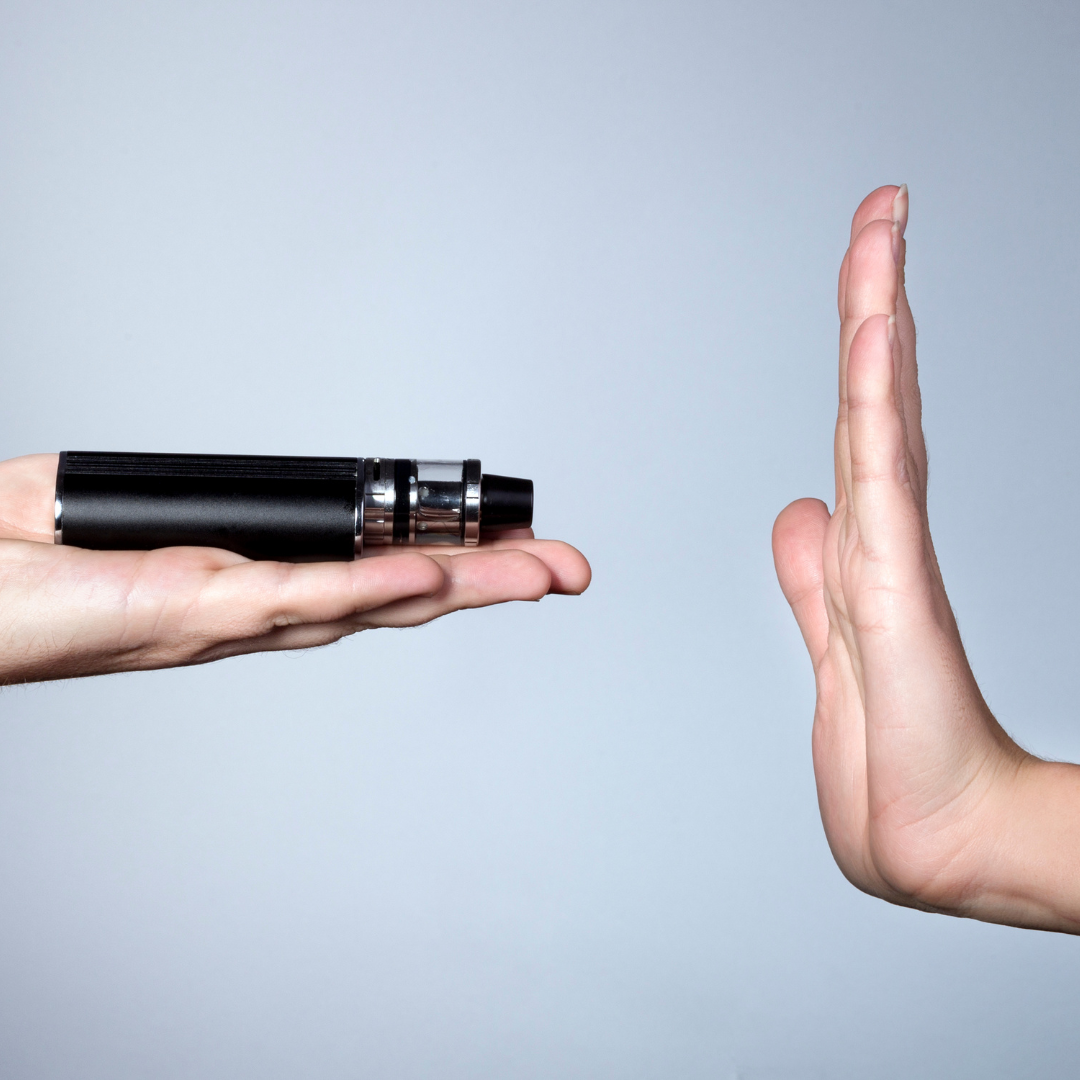 Get support
Quitting any addictive substance is difficult. Fortunately, PCNs can help you reach your health goals. PCN pharmacists offer services and support to help individuals quit vaping, including vaping/smoking cessation support. When needed, pharmacists can also point patients to other medical professionals within the PCN system to support their journey to quit.
"I'll sit down with a patient to understand their lifestyle and triggers, and the reasons behind why they may be smoking or vaping. That behavioural piece is important – often, there are a lot of other pieces to tackle when someone is ready to quit," says Tran.
"If a patient is struggling or using vaping for stress relief, I might refer them to a nurse or mental health counsellor to ensure we're addressing any underlying health issues."