Your family doctor is here for you
Family physicians play an essential role in health care and that is even truer during the COVID-19 pandemic.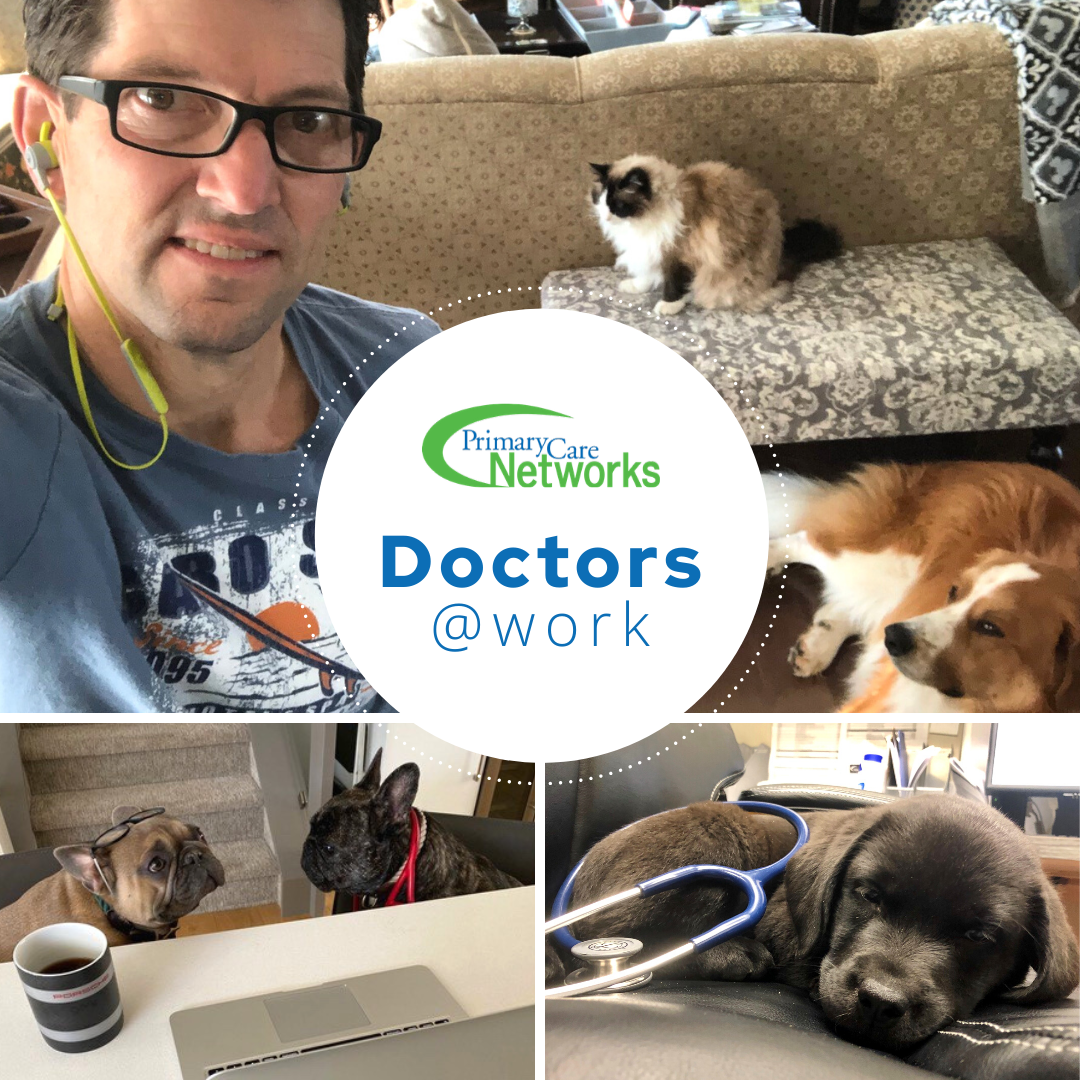 Family doctors know you best and with a team of primary care health professionals behind them — such as nurses, pharmacists, social workers and mental health consultants — they are uniquely positioned to care for you, including during this pandemic.
Family physicians can see you for virtual appointments (video or phone) or, the physician may determine an in-person appointment is required. So, call your doctor. If it is after-hours and you need help call Health Link at 811 — they may be able to refer you to an after-hours clinic.
Specifically, if you who have mild or moderate COVID-19, your family doctor will care for you virtually — sometimes with daily appointments to check on any symptom changes.
In-person appointments follow current best practice and may include the use of PPE. Processes have been adapted to keep your safety a top priority.
In the Calgary Zone, there is a coordinated strategy to offer extended care, including clinics prepared to care for patients with COVID-19 or symptoms seven days a week. Your family doctor can help determine your best options.
"Alberta Health Services and Calgary Zone Primary Care Networks are working together to support patients and make sure they receive the right care, at the right time, in the right location," says Dr. Michael Spady, Medical Leader, Community Health Services, Calgary Zone. "That care may look a little different than it has in the past, but whether it is in person, over the phone or via video your family doctor is here to support you."
Family physicians and their teams know and understand their patients' health histories and have built strong relationships centered around their care. As
research
shows that relationship and a team-based care approach is a contributing factor to improved patient health and longevity.
Top 10 reasons to call a family physician during the COVID-19 pandemic:
Renew a prescription or adjust medications
Support, assessment or follow up of pre-existing chronic health conditions, for example high blood pressure or diabetes
Support or assessment of a new health concern
Mental health and addiction concerns
Sexual health-related concerns
Pregnancy and newborn care
Healthy baby and child check-ups
Support for social issues and connection to community resources 
Minor injuries 
Other questions about your health, or a need for health education
Extra supports from family physicians and their primary care network teams may include:
Mental health support
Whether you are dealing with increased stress, or require assistance with managing anxiety or depression, physicians and their care teams are available.
Social work teams
Many family physicians have access to team members who can help if you are struggling with access to food, financial support and community resources.
Smoking cessation programs
Smoking is known to increase the risk of contracting COVID-19, and may contribute to worsened COVID-19 symptoms (Source:
WHO
). Primary care teams can help you to quit smoking.
Seniors care
Many senior-specific services are available through family physicians, including assessment of safety concerns, mobility (falls, transportation), nutrition, mental health (cognitive function, depression) chronic disease management, and psychosocial issues (family support, abuse/neglect).
Nutrition / weight management
Physicians, nurses or dietitians are available to discuss nutrition and dietary changes or requirements, and some clinics even have dietitians on staff. Whether a new dietary restriction or preference, anyone seeking support for nutrition and weight management is encouraged to reach out to their family physician.
Pharmacists
A clinical pharmacist can help by working in partnership with your doctor to review your medications. They can also manage some conditions including diabetes, chronic pain, high blood pressure and cholesterol, asthma and COPD with your family doctor.
Need a family doctor?
For those without a family physician, visit the
Find a Doctor section
of this site. The Alberta Find a Doctor website allows people to search for doctors accepting new patients by a variety of preferences including location, gender and languages spoken.
Anyone with symptoms related to COVID-19 should take the self-assessment on
ahs.ca/covid
. For an emergency, call 911.