Finding a family doctor in Alberta
Due to the limited availability of physicians in some areas in Alberta, it can be difficult for some patients to find a family doctor. In some communities, there are no doctors currently taking new patients.
Albertans are visiting the Alberta Find a Doctor website in record numbers in the hope of finding a family physician or nurse practitioner to help manage their everyday health needs.

But while the website has been successful in helping thousands of patients to find a new doctor, there is currently limited availability in many communities, both rural and urban, throughout the province.

Put simply: Demand is currently outstripping supply and some patients are finding there are very few, or in some cases no doctors accepting patients in their preferred location. In addition, more specific requests -- for example, for a physician who speaks a specific language or delivers babies -- can be difficult to meet at a time when there are limited numbers of doctors taking patients.

"There are about 190 physicians in Alberta currently accepting new patients but in some areas it can be very difficult for patients to find a family doctor nearby. We realize this can be very frustrating for patients who are trying to access care for themselves or their loved ones," said Alberta Find a Doctor spokesperson Keith Bradford.

"Not all patients have the ability to travel long distances to appointments and in some smaller communities, in particular, clinics are full and physicians are not able to take on any more patients."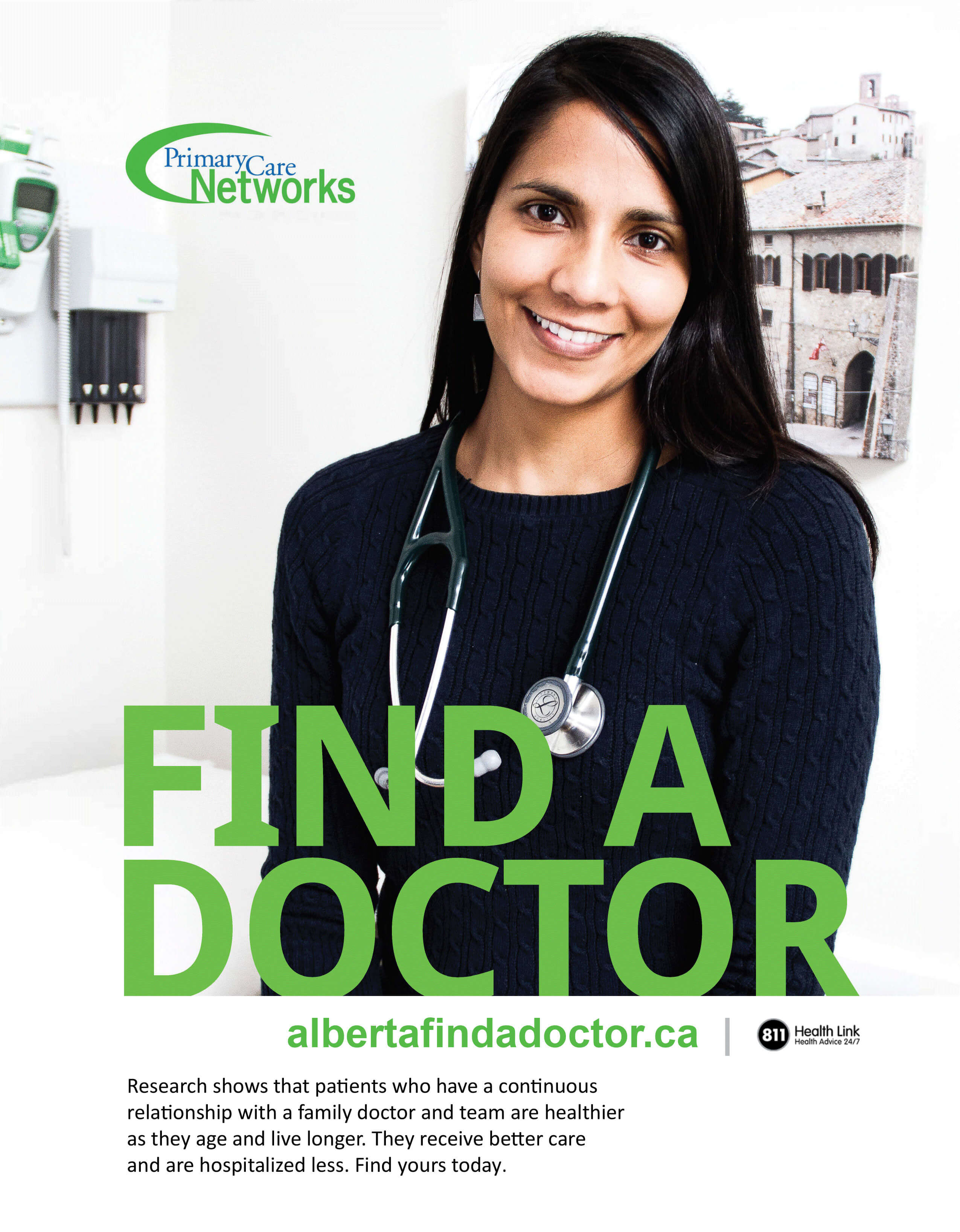 As of September 2023, there were 54 doctors accepting patients in the North Zone, 35 in Edmonton, 26 in Central, 65 in Calgary and 10 in South. In some cases, physicians will specify if they are only accepting pediatric or maternity patients, for example. The total number of doctors taking patients in Alberta has been declining over the past few years, and has dropped from 390 in May 2022 to about 190 today.
For more information,
read this 'By the numbers' report
.
Patients who are unable to find a doctor and need to seek care are encouraged to call 811. In the case of an emergency, they should call 911. Albertans who have been unsuccessful in finding a doctor are advised to check listings every month or so to determine whether new doctors have opened clinics in their area or have been able to start accepting new patients. Listings are updated as regularly as possible, and in most cases at least once per month.
"In order to maximize the options for patients looking for a doctor, we recommend entering a preferred location in the search tool without specifying any other preferences such as physician gender or languages spoken," said Bradford.
For more information, questions or comments, please
contact us
.